Full Moon Night on the Property
Bassmaster Magazine has repeatedly selected Toledo Bend Reservoir Lake

as the one of top sport fisheries in the United States.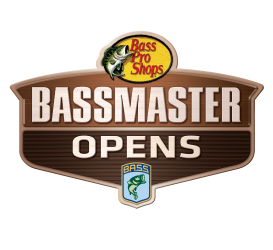 Toledo Bend Reservoir Toledo Bend Lake stretches for 65 miles along the Sabine River as the largest man-made lake in the south, forming part of the boundary between the states of Texas and Louisiana. Visitors to Toledo Bend are attracted by boating, fishing, skiing, camping, hiking, golfing and other recreational activities in the area. Campgrounds, resorts, restaurants and marinas are all available along the 1,200 miles of shoreline of the reservoir.
Bassmaster Magazine has repeatedly selected Toledo Bend Reservoir as the one of top sport fisheries in the United States. Toledo Bend ranked above 230 potential lakes after the magazine conducted research and personal interviews with anglers from around the U.S. This massive 185,000 acre lake is a project of the States of Texas and Louisiana, and has both recreational and power generation benefits.

Toledo Bend Fishing While largemouth black bass fishing remains the most popular on Toledo Bend, many other species are regularly caught, including crappie, bream, white bass, striper bass and catfish. T
oledo Bend Reservoir attracts numerous large fishing tournaments year-round because of the excellent fishing and facilities available for such angling events. Toledo Bend is the location for the 2016 and 2017 Bassmaste
r Elite Series.
Toledo Bend to Host 2019 Bass Pro Shop B

assmaster

Central Open Divsion Tournament
A selection of tournament bass anglers' dream lakes are in the lineup for the 2019 Bass Pro Shop Bass Master Open Series, B.A.S.S. announced.
...the Central Division, which begins with an Open on world-famous Toledo Bend Lake Reservoir on February 20-22.

https://toledbendlakecountry.com/article/toledo-bend-2019-bass-pro-shop
...
The 'New Lake' Bass Frenzy Bassmaster Magazine, Back Deck, by Dave Precht Editor-in-Chief, April 2019
Toledo Bend Reservoir turned 50 this year. The Sabine River impoundment, which straddles about 65 miles of the border between Lousiana and Texas, was born and came of age at the same time as the Bass Anglers Sportsman Society.
By the time Toledo Bend was officially opened in 1969, anglers were aleady enjoying 100-bass days, and Scott was adding hundreds of new members to B.A.S.S. each month.
My research shows that B.A.S.S. held the first bass tournament on the lake in late January 1970. The Texas State Bass Tournament, which preceded B.A.S.S. by a decade or so, was conducted there later that year.
Toledo Bend today regularly churns out trophy bass and heavyweight limits, earning back-to-back selections as the No. 1 lake in the country on Bassmaster's 100 Best Bass Lakes list previously. ...

Toledo Bend Stays Stocked Toledo Bend Bass Digest 2018
Thanks to Texas Parks and Wildlife, the Louisiana Department of Wildlife and Fisheries, Sabine River Authority of Louisiana, and the Toledo Bend Lake Association, Toledo Bend remains a top bass fishery because of it is constantly being restocked with Florida bass fingerlings.
Between 1990-1995 a total of 4,956,030 fish were added to the lake, which is a much smaller number than what is going in now. Between 2011-2015, a total of 7,666,549 fingerlings were added. The 2016-2017 figure alone stands at 3,806,891, which almost beats the five year period of the early 90s. ...